I'm late to the party... One of my projects was included in the GitHub Artic Code Vault.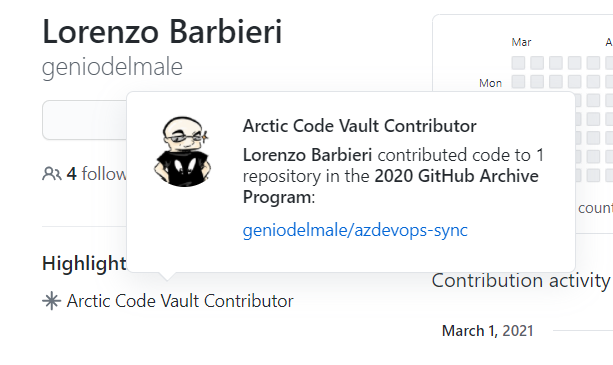 I'm not an avid GitHub user. I've created only one project there (Azure DevOps WorkItem Sync) and I'm happy because it was included in the 2020 GitHub Archive Program.
I didn't notice it until some days ago, and that gave me a strange feeling 😊. It's not one of the world's most active projects, but I received some good feedback from people who needed it.